2023 Global Impact Report
Business
Times of global challenges and rapid advances in technology are naturally also times of uncertainty. The climate crisis, economic and geopolitical shifts, generative artificial intelligence (AI), and other disruptive innovations—there's a long list of complicated matters on today's corporate agenda. And change is often not simple or comfortable, especially as the transformative developments impacting the business landscape mean that organizations should transform the way they do business too.
In this dynamic environment, Deloitte helps clients chart a clear path forward, delivers deep insights, and enables trust in the capital markets. We make an impact that matters by bringing together Deloitte's multidisciplinary capabilities, global resources, extensive industry experience, market knowledge, and innovative technologies to help solve companies' most complex business challenges and position them to thrive amid disruption.
Powering meaningful, measurable climate action
Tackling the climate crisis requires sophisticated solutions and each of us has a role to play, including business. Over the past year, Deloitte's Sustainability & Climate practice has worked with companies spanning industries and geographies to turn their climate aspirations into climate action. As global business leaders reevaluate their framework for value creation, with an emphasis on sustainability and a broader set of stakeholders, we introduced Deloitte's Sustainable Value Map™, designed to expand perspectives on how an organization's value can be defined and improved in a sustainable world.
Teams from across Deloitte businesses have helped drive meaningful advances in clients' climate-led transformations—from embedding sustainability into their strategies and operations, to measuring and reporting on their progress. For example, Deloitte practitioners guided companies in developing actionable paths to net-zero through Deloitte's GreenLight Solution decarbonization tool, launched in 2023. They helped companies accelerate decarbonization and value creation by bringing together climate technology ecosystems in a systematic, purposeful way through GreenSpace Tech, also launched this year. Technology solutions are instrumental in the fight against climate change, helping businesses cut through immense amounts of data and information, so that they can feel confident in their ability to take concrete steps to move from strategy to action.
Deloitte teams helped clients position themselves to become sustainability leaders, shape climate-conscious paths to growth, and make an impact for both people and the planet. They developed policy and measurement frameworks to assist clients as they transition their organizations to net-zero, helped empower Indigenous leaders through listening and co-investment in solutions, and helped combat illegal wildlife trade. We also launched the first-of-its-kind Infrastructure for Good global barometer with The Economist. And as Deloitte clients respond to the ever-evolving market demands and environmental, social, and governance (ESG) reporting requirements, we delivered a broad range of ESG services, including materiality and gap readiness assessment, disclosure preparation, and limited or reasonable assurance.
Navigating digital disruption and transformation
As the pace of digital transformation continues to accelerate, recent disrupters may soon find themselves facing the drivers of disruption too. Wherever they fall on that spectrum, businesses should carefully navigate the powerful pull of technological change. According to Monitor Deloitte's report, Unleashing value from digital transformation: Paths and pitfalls, the appropriate combination of digital transformation actions could unlock as much as US$1.25 trillion in additional market capitalization across Fortune 500 companies.
Deloitte practices have made bold investments in digital capabilities over the past year, enabling Deloitte practitioners to help their clients address challenges and make the most of opportunities raised by disruptive technologies such as generative AI, 5G, quantum computing, spatial computing, and the metaverse. For example, Deloitte US launched Unlimited Reality to guide client journeys into the era of spatial computing, creating their own metaverse solutions to help simulate the future of business, as well as a Generative AI practice to advise them on exponentially enhancing productivity and accelerating the pace of business innovation. Deloitte is also working to incorporate generative AI into Deloitte platforms to help optimize the way that services are delivered cross-business.
In guiding Deloitte clients through these times of change, we draw on our strong ecosystem of alliances with many of the world's leading technology providers. During the past year, Deloitte also established alliances with a number of emerging innovative tech companies. From cloud migration to digital transformation, and AI-driven change to workforce reinvention, the combined power of our alliance relationships helps enable us to deliver solutions that add value at each stage of a client's journey.
As we work in this complicated, quickly changing landscape, we are guided by our organization's Ethical Technology Principles, which were developed to help ensure Deloitte's creation and use of technology is trustworthy.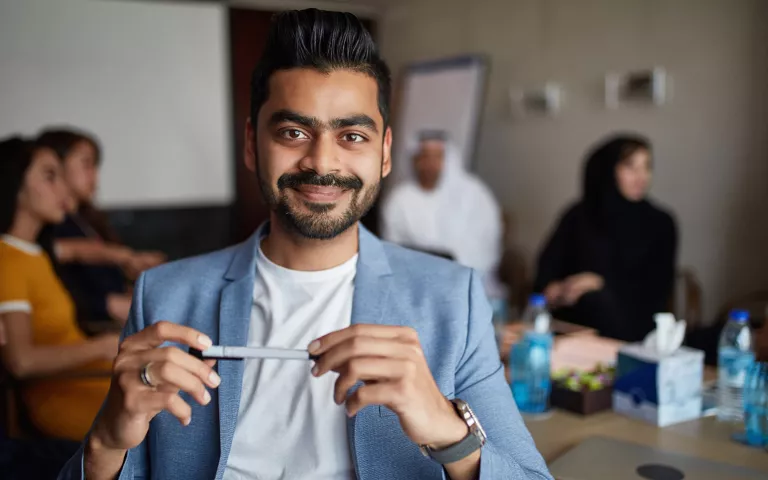 Embedding continuous advantage
Widespread digitalization and ever-changing disruptive technologies—along with evolving regulatory and risk requirements, talent shortages, and the need for increasingly specialized skill sets—can create operational challenges. Over the past year, Deloitte continued to expand our Operate services, helping organizations transform and advance critical business functions to increase operational efficiency, add value, and embed continuous advantage into their operations. Deloitte's Operate delivery networks include more than 50,000 practitioners, many working from multi-language delivery centers around the world.
With an appropriate mix of globally and locally available and scalable domain and industry talent, technology, and transformation experience, Deloitte has helped clients tackle some of their toughest challenges in critical areas of business, such as cybersecurity, tax, and risk. For instance, Operate teams have helped clients respond to ransomware attacks and provide 24/7 cybersecurity monitoring, deliver ongoing efficiencies to streamline regulatory filings using AI-enabled platforms, and continually monitor multi-tier global supplier networks for potential disruptions while driving strategies to prevent them.
Building and protecting value and trust
In this complex and constantly changing environment, Deloitte Financial Advisory practitioners acted as trusted advisers for more than 20,000 clients, helping them create and preserve value. Our Mergers and Acquisitions (M&A) services continue to be integral to companies' responses to market volatility and uncertainty, and our Turnaround & Restructuring specialists helped companies navigate banking industry turbulence and wisely use cash reserves and debt markets. Our Forensic practice worked with public and private sector organizations to help address global financial crime; navigate fraud, waste, and matters of abuse; and use digital and AI solutions to manage the risk of malfeasance more effectively.
With our deep portfolio of offerings, Deloitte's Risk Advisory practice continued to provide forward-looking, integrated capabilities around client concerns. For example, with cyberthreats becoming more frequent and sophisticated in nature, our cybersecurity services are designed to help enable the success of Deloitte clients, equipping them to operate securely and grow with confidence. With our latest Cyber offerings—Managed Extended Detection and Response and Digital Identity—we bring together experienced practitioners, processes, and market-leading technology to deliver 24/7 vigilance globally for Deloitte clients. For companies operating in industries that are addressing the accelerated transition to the digitalization of their businesses, we can help create a structured approach to their own controls journey in what is often an overly complex environment.
As a leader in quality, Deloitte Audit & Assurance remains committed to our vital role in financial reporting, upholding integrity, independence, and transparency across 180,000+ engagements worldwide. We have won multiple awards for our leading-edge technology and innovative culture. Deloitte Omnia's ESG module was named Digital Innovation of the Year by International Accounting Bulletin and received top honors in the "Product" category at the International Innovation Awards by Enterprise Asia. Deloitte Audit & Assurance practitioners have also supported non-audit organizations as they navigate the changing landscape of stakeholder needs for more holistic reporting that will tell the story of their business model resilience and broader societal objectives.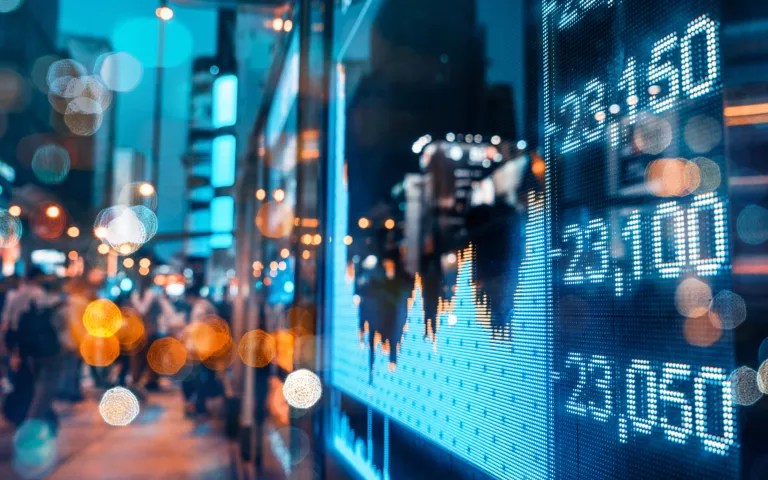 Advancing in a shifting landscape
Taxation impacts many of the most important matters facing society, such as action on climate change, policies to tame inflation, and longer-term global economic strategy. The acceleration of new business models is also challenging the tax function in a business in fundamental ways and driving demand to transform tax operating models.
Deloitte's Tax practices helped clients anticipate their needs and navigate the shifting business, regulatory, and economic landscape. Among these shifts are the Organization for Economic Co-operation and Development's (OECD's) two-pillar approach to tax challenges arising from the digital economy, as well as the digitalization of tax authorities, which is driving demand for transparency and technology solutions. Clients are also seeking increased support of the finance function, M&A activity, and supply chain reconfigurations. Deloitte Tax practitioners helped organizations address these developments, including major implications for data quality and access, with advanced tools that automate processes, speed response times, and improve accuracy.
Increasing regulatory, business model, and environmental change has driven demand for Deloitte Legal services. For example, Deloitte Legal practices continued to work with clients on workforce policies to accommodate the now permanent reality of remote and hybrid working, as well as navigate employment laws that could affect workers' rights and well-being, in an environment where attracting and retaining talent has been challenging.
The digitalization of many aspects of work has also ushered in a host of legal complexities, requiring legal considerations to be embedded in the inner workings of a business. The rapid advancement of generative AI has given rise to numerous legal complexities that Deloitte is helping clients to navigate, drawing on Deloitte Consulting practitioners' deep technical knowledge and Deloitte Legal's capabilities. As digital transformation becomes increasingly central to business strategy, we continue to help clients transform their legal departments' operating models with the aim of improving the accuracy and speed of processes, gain cost efficiencies, and uncover new insights using advanced analytics, particularly in managing contract life cycles, collaborating with advisers in real time, and automating routine tasks.