2023 Global Impact Report
Societal impact
Empowering 100 million people through education and skills
Young people are the innovators, entrepreneurs, and business leaders of the future. They will need new skills to help us meet the complex challenges of tomorrow. And yet, millions of people around the world are held back from achieving their full potential. Education and skills lay the foundation for opportunity and progress—and create better futures. Deloitte is investing in innovative approaches to support education, digital skills development, and training opportunities to help more people succeed in the modern economy.
Deloitte's WorldClass ambition is to impact 100 million people by 2030 through programs and collaborations with leading education and skills building organizations. We are working with Deloitte clients, governments, innovators, schools, universities, and nonprofits around the world. Deloitte donates funds, and our people volunteer their time and capabilities, to support millions of students, teachers, and education leaders worldwide. We are scaling solutions that have helped to propel 57 million individuals forward since 2017, including 24 million during FY2023.
While our WorldClass ambition is marked by the scale of our 100 million goal, it's the life-changing impact on individuals that inspires this work. For instance, by supporting the Pan African Robotics Competition through pro bono consulting services, Deloitte Africa is helping more young people like Marème from Senegal to cultivate the science, technology, engineering, and mathematics skills vital to innovation. Alongside Udayan Care, Deloitte India offers young women like Kajal scholarships, career guidance, and mentoring—which has enabled Kajal to attend college and pursue a life-changing career as a journalist.
Across the world, Deloitte is providing mentorship and skills training to support refugees such as Nazanin, who now calls Italy home after being forced to flee Afghanistan. She is learning Italian and developing the skills needed to become an integral part of her new community. And in the US, Deloitte is collaborating with Braven to empower underrepresented young people like Latrel with the skills, networks, experiences, and confidence needed to transition from college to strong first jobs.
Advancing societal impact across our ecosystem
Collaborating on shared solutions helps enable us to make an even greater impact. Our people thrive when working with clients and collaborators from other businesses, nonprofits, and non-governmental organizations to co-create transformative approaches.
We empower our people to lead the way on addressing the long-term challenges facing society, putting their drive, desire, and energy to work. Deloitte has continued to expand on our collaboration with One Young World (OYW) to help develop young professionals into future leaders. Each year, Deloitte sends approximately 70 young leaders to the OYW Summit, including Deloitte people and social innovators. In 2023, Deloitte was proud to sponsor two OYW Lead2030 Challenges, impactful youth-led initiatives focused on quality education and climate action. Through these challenges, Deloitte provides US$50,000 grants, pro bono support, and mentorship to social innovators developing bold, meaningful solutions.
Our focus on creating a more equitable society also includes our efforts around the Deloitte Health Equity Institutes (DHEIs). During the past year, we launched DHEIs in Europe and Spanish Latin America to complement our established DHEIs in Africa, India and the US. Each of the DHEIs advances an array of cross-sector collaborations, philanthropic investments, and research activities. In addition, Deloitte is honored to be a signatory of the Zero Health Gaps Pledge, the first global, multi-sector, CEO-level pledge to help advance health equity, which was launched by the Global Health Equity Network at the 2023 World Economic Forum Annual Meeting in Davos.
During the past year, we also furthered Deloitte and the International Olympic Committee's (IOC's) "partnership with purpose," which applies Deloitte's deep management and business consulting acumen to help the IOC realize the possibilities of its Olympic Agenda 2020+5 and drive initiatives related to sustainability, diversity, equity, and inclusion, and athlete career transition and well-being. We also recently announced the first-ever global Team Deloitte, a group of 19 Deloitte people who are also elite athletes training to qualify for the Olympic and Paralympic Games Paris 2024. They are joined by a cohort of Deloitte-sponsored athletes, which is set to grow with further Deloitte people being added. From gold medalist Paralympians who have broken world records, to an Olympic hopeful in breaking, one of the Olympic Games' newest sports, the dual-career members of Team Deloitte represent 14 countries in 15 different sports. This extraordinary group of Deloitte people and elite athletes exemplifies the unique qualities required to succeed in both sport and business.
In the spirit of that duality and as part of Deloitte's management consulting partnership with the IOC, we will work with the IOC on the development of programs and initiatives related to athlete support. These include the Athlete365 Mentoring program, which seeks to support a cohort of Olympian and Paralympian mentees in their career transitions from elite sport. Eleven retired Olympians and Paralympians at Deloitte are participating in this program and look forward to sharing their experiences and giving back to the athlete community and the Olympic and Paralympic Movement.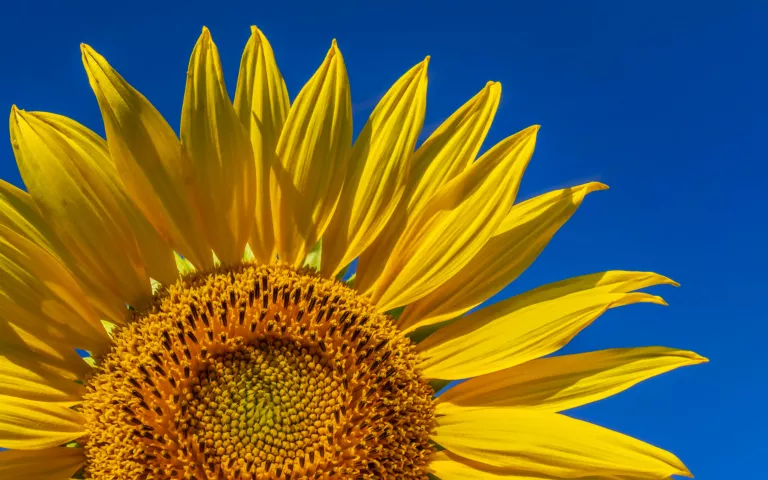 Helping those impacted by humanitarian crises
In the face of humanitarian crises, Deloitte has responded with meaningful support for our people and the communities impacted. As the war in Ukraine continues, Deloitte and our people are supporting Ukrainians through financial donations, pro bono services, and volunteer work. For example, Deloitte Poland's Ukraine Refugee Pulse report, which focused on gathering insights into how to support refugees more effectively, has helped inform the response to this crisis by Polish national and local government, international organizations, NGOs, and businesses.
Deloitte Central Europe and Deloitte Poland have provided pro bono advisory services to the Ministry of Family and Social Policy in Poland, delivering a transformation strategy for the country's Public Employment Services (PES). By offering services that answer the needs of the refugees, PES will be able to help facilitate greater access to the labor market. Deloitte has also supported clients in making an impact. For example, Deloitte Ukraine swiftly stepped up to provide pro bono legal help to Eurocar as it converted a manufacturing facility into a humanitarian aid warehouse.
In February 2023, the largest earthquake in Turkey and Syria in over a century caused massive destruction affecting nearly 15 million people. More than eight months after the devastation, millions of people continue to need support, having lost their homes, belongings, and livelihoods. Funding from Deloitte, along with other donors, to the International Federation of the Red Cross and Red Crescent Societies (IFRC) is helping to support immediate needs for first aid, shelter, food, and financial assistance.
Societal impact by the numbers