From the ongoing COVID-19 pandemic to the war in Ukraine and its social and economic reverberations, this has been a year of global challenges with a deeply human impact. As Deloitte sought to support and inspire our people and communities, for us this has also been a year of reaffirming our commitment to making an impact that matters in society; reimagining the future of work to help our people thrive; and reconnecting in person, where possible, for moments that matter to foster our sense of belonging.
For our purpose-led organization, this has required resilience and creativity both to tackle the challenges of the present, and to lay the groundwork for shaping better futures. It has required the collective ambition, energy and ingenuity of our 415,000 Deloitte people around the world, connecting for impact.
Our people
While much has changed over the past year, Deloitte does not waver from our commitment to support and inspire our people.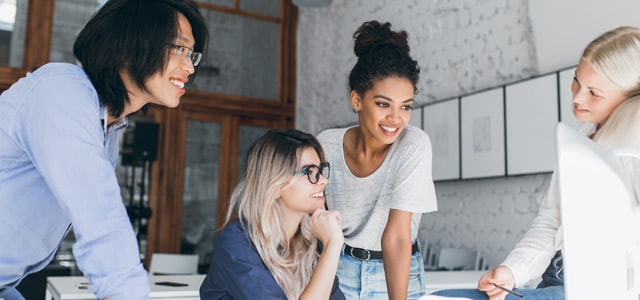 Find out more