Book a meeting
Want to improve and know more?
Let us benchmark your performance against the competition using the survey data. Explore the opportunities for business development using the Deloitte sustainable business models.
Write or call and book a free meeting:
Anne Mette Christiansen, Partner
+45 30 93 65 13
Kristoffer Hvidsteen, Manager
+45 30 93 62 27
Bahare Haghshenas, Sr. Consultant
+45 31 31 04 31
Download the report and hear from: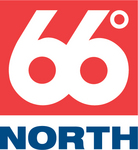 Meeting the future
Three questions and guides from Deloitte:
1. Are you dressed to weather trouble with access to production capacity and are you tired of chasing down non-responding suppliers?
Assess your exposure to resource-, supplier- and country risks and determine how you may manage risks by way of sustainability.
2. Are you fed up with 'surprises' in your margins being hurt by the increase in and uncertainty of costs?
Assess your resilience to changes in costs, volumes, transport and prices and determine how you may harness sustainability to become more resilient.
3. Are you tired of weakening sales and tightening distribution channels with increasing competition and online driving down prices?
Assess how sustainability may help you overcome pressure on costs and time to market by driving market, product and partnership development.
Read more:
WEF Sustainable consumption 2013
WEF & Deloitte Sustainable consumption:
WBCSD Vision 2050
WBCSD Sustainable consumption & value chain